broken is a mode on the Cosmic side accessed by pressing T.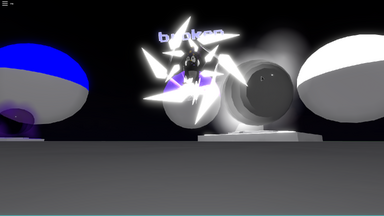 Appearance
broken has a strange set of wings that don't really move. broken's wings are arranged how a set of double rotor wings usually would be oriented, but its wings move counter-clockwise to clockwise rapidly, making the wings stuck. All of broken's wings are bright white.
Gameplay
broken has no special moves. Use isn't recommended.
Trivia
broken's music is The Quick Brown Fox - Burning Brain.
broken is the first mode to have all of its text in the name be lowercase, the second is nil, Multi-Diversial's Rare Mode.